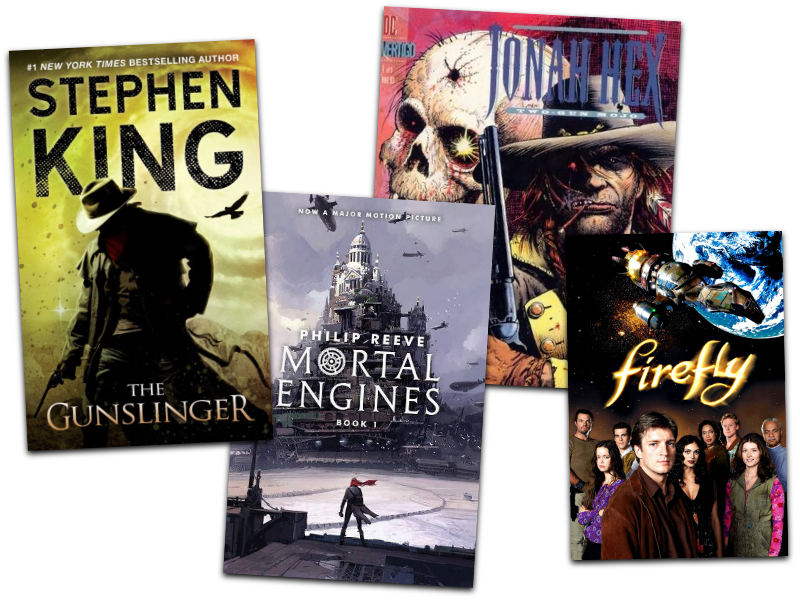 Inspired by stories like The Dark Tower, Mortal Engines, Johah Hex, and Firefly...
---
Death of a Bounty Hunter
---
A Supernatural Steampunk Western from Amazon top selling authors Jay Sherer and Nathan Scheck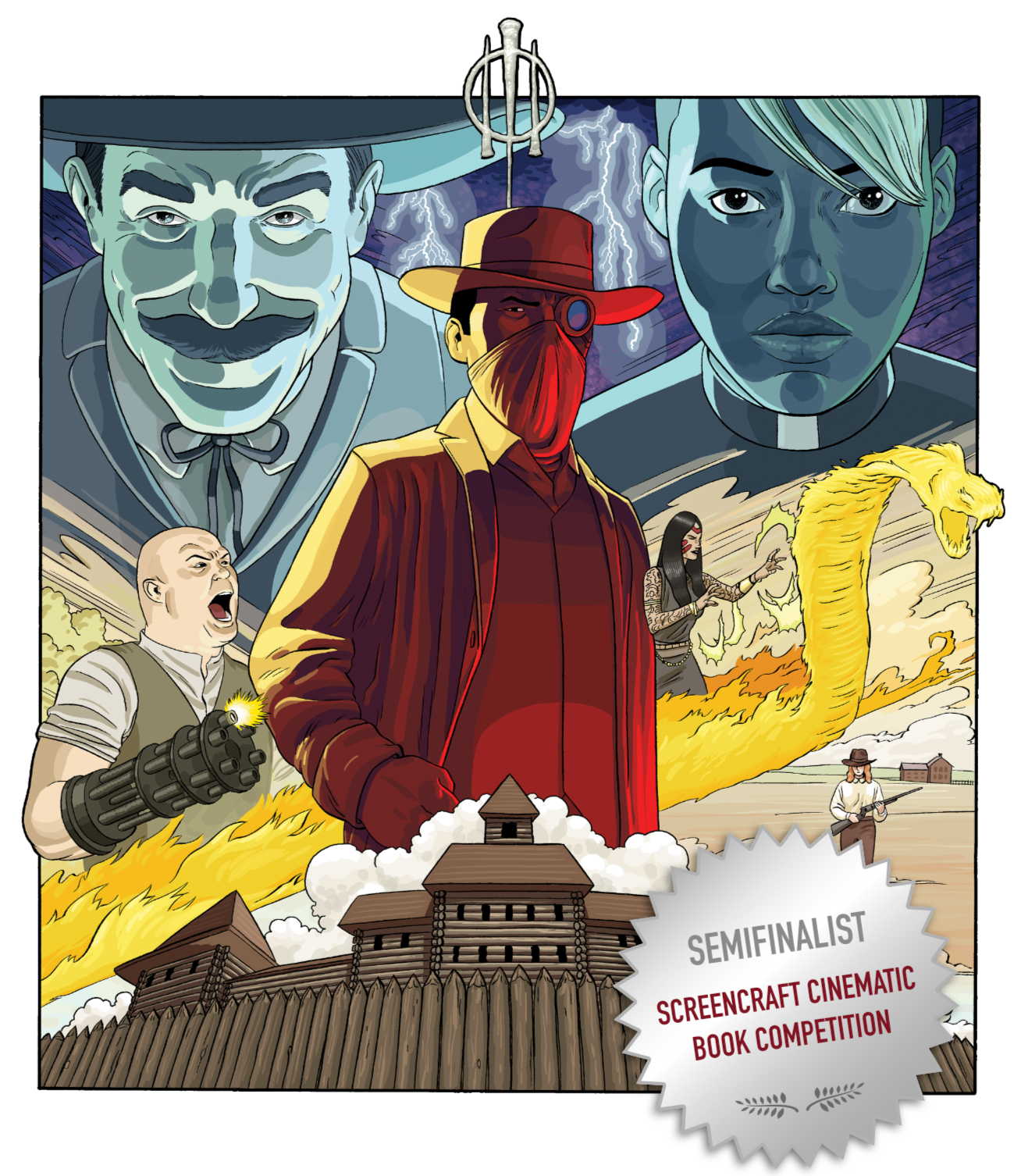 Listen to the Book Trailer
About the Book
A desperate sheriff careening towards madness joins forces with an occult clan of Duskfinders to hunt down a powerful relic. Flint, a Korean bounty hunter tricked into working alongside them, must make a choice: run or take a stand.

An ogre of a man with a Gatling gun surgically implanted in his arm.
A speedster Eireman named Fancy Dude.
The enigmatic and powerful specter, Mockingbird.
A brash, headstrong Pinkerton agent named Geraldine Abernathy.
Even the Teewan sorceress, The Arrow That Sees, who's covered in tattoos.

They'll all face off at the home of a woman who's desperately trying to hold it together.

Will guilt, shame, and ruthless ambition drive them to redemption and forgiveness... or just all-out war?
★ ★ ★ ★ ★
"An entertaining romp through a quasi steampunk/fantasy/magic western. Engaging storyline, fun characters, and a definite opening for sequels! Well done!"
- Hootarian Library
★ ★ ★ ★ ★
"Loved this story! It's an action-packed Western with touches of steampunk and the supernatural. Would make a great miniseries on Netflix. I definitely hope there are more books in this series!"
- jediash1
Look Inside
Purchase Options
Audiobook
40 chapters, delivered weekly to your preferred podcast player, starting November 2020.

Price: $29.99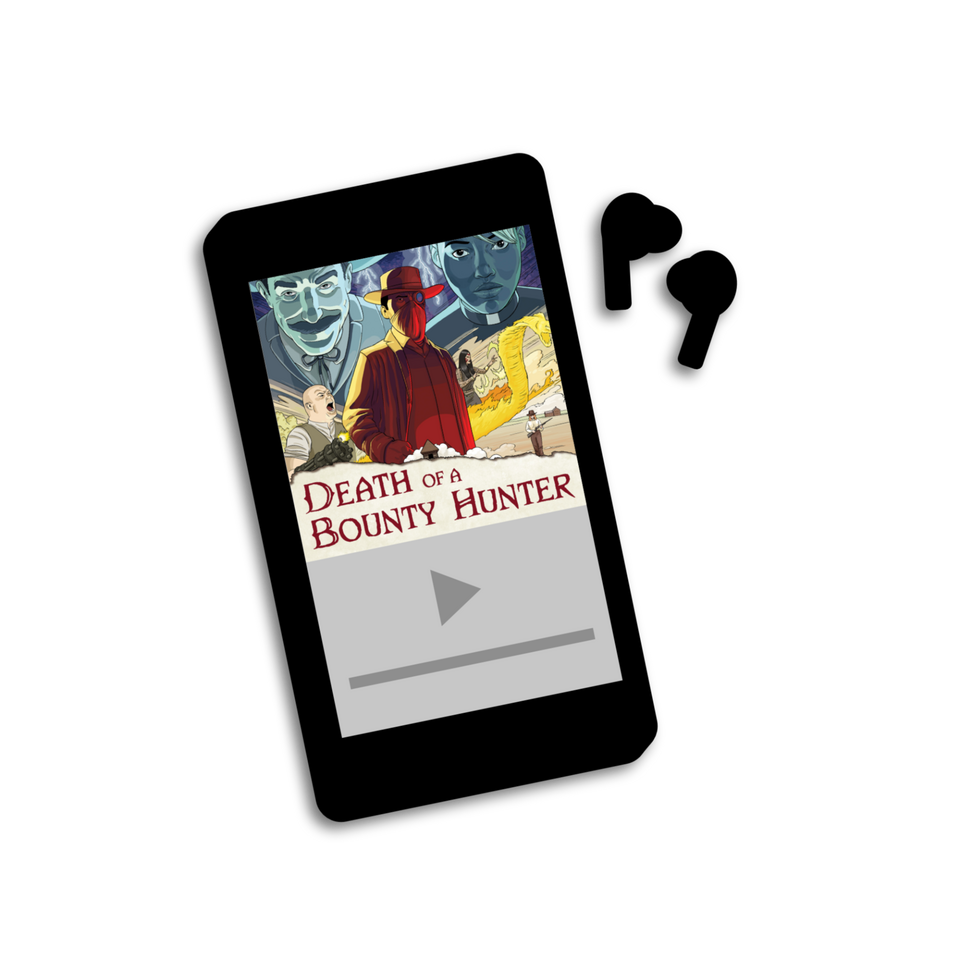 eBook
Available on Amazon.com or through our website. Buying through us helps us keep more of the revenue!

MSRP: $9.99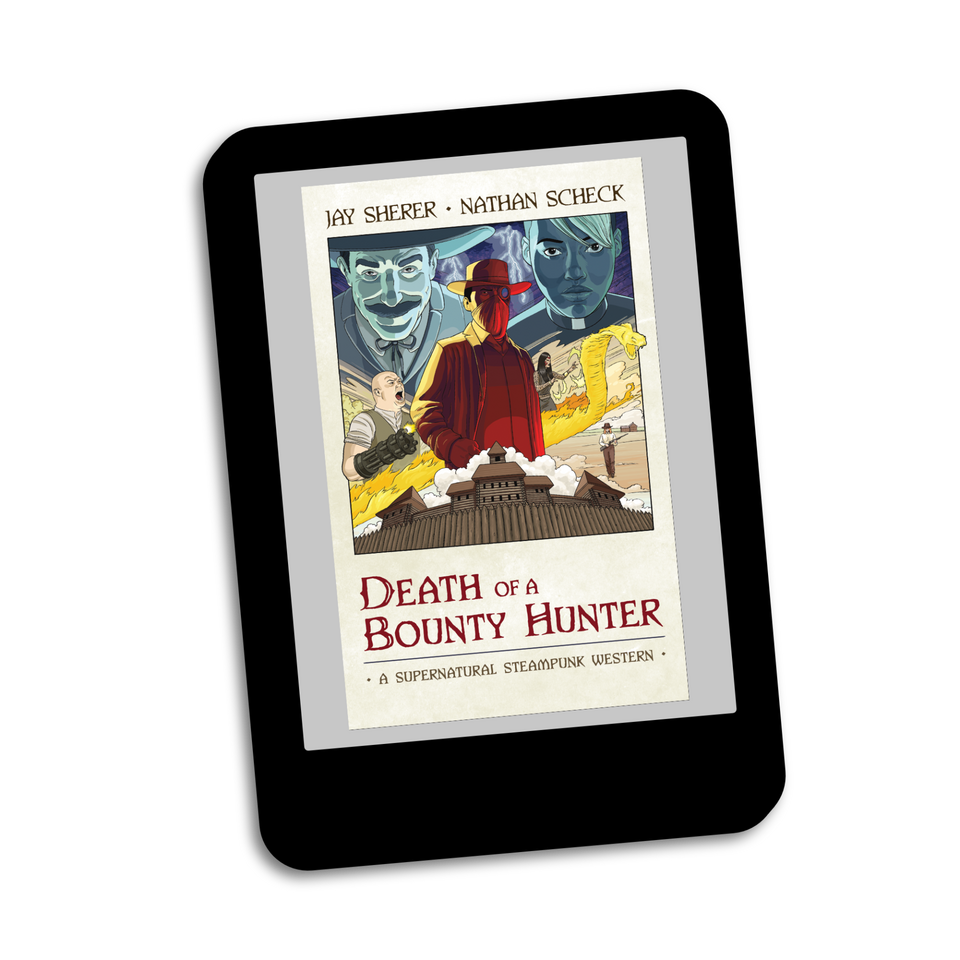 Subscribe
Want to get the first 12 chapters of Death of a Bounty Hunter for FREE, and 20% off the full-cast audiobook?

Enter your email and we'll send you the preview and discount code!

(We won't sell your info and you can unsubscribe any time.)
Need help or have a question?
Email us at: [email protected]